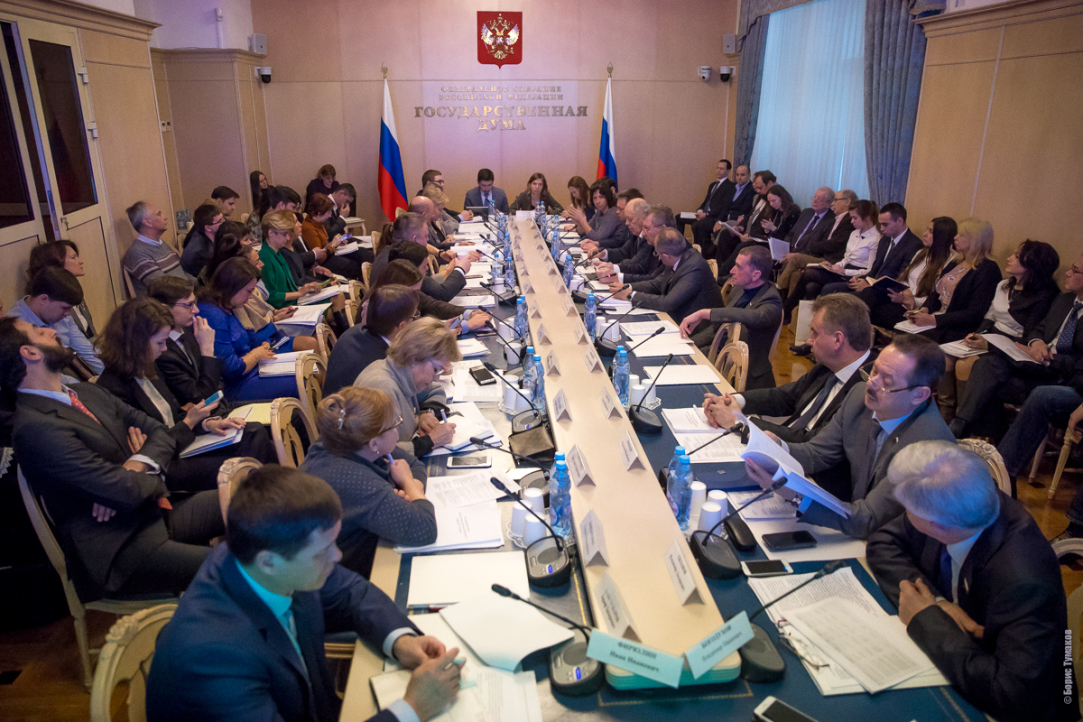 On 8 February, the State Duma Committee for Natural Resources, Property and Land Relations held a roundtable discussion, titled "Legislation on Public-Private Partnership in information and communication technologies: issues for regulation". The session involved state deputies, representatives from public departments and public organisations, plus representatives from the specialist, scientific and business communities, including NRU HSE Vice Rector Andrey Zhulin and IPAM NRU HSE Deputy Director Vladimir Korolev.
13 February  2018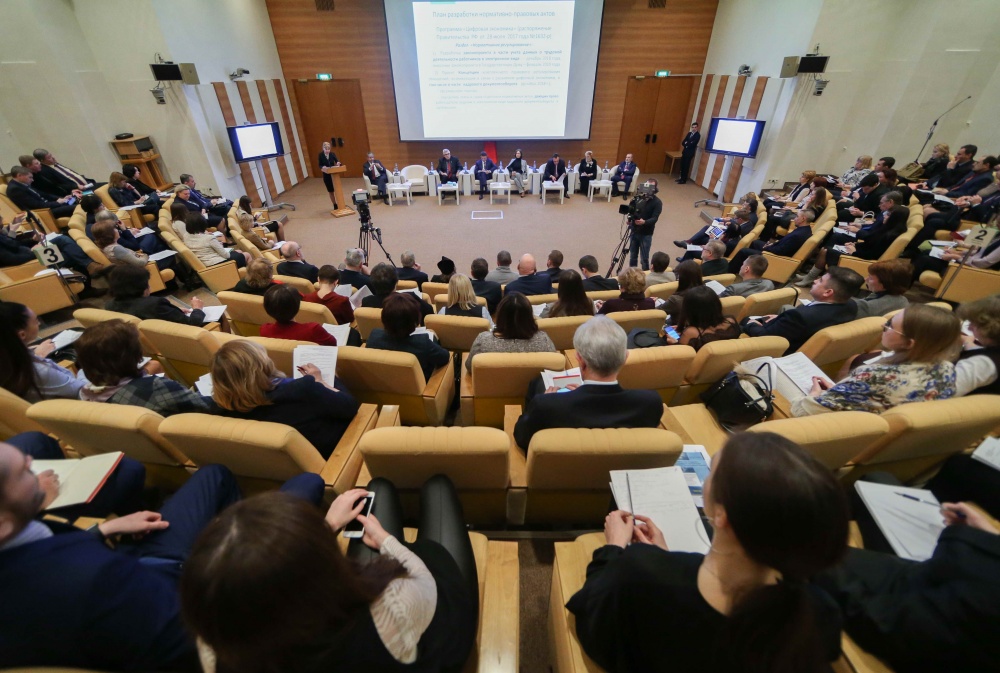 Director of the Department for Public Administration and Governance of NRU HSE Andrey Klimenko reported to parliamentary sessions of the Russian State Duma and at a meeting of the Public Council of the Russian Federal Service for Labour and Employment on results of sociological research into the attitude of employed civilians to the possible transition to electronic employment agreements.
29 January  2018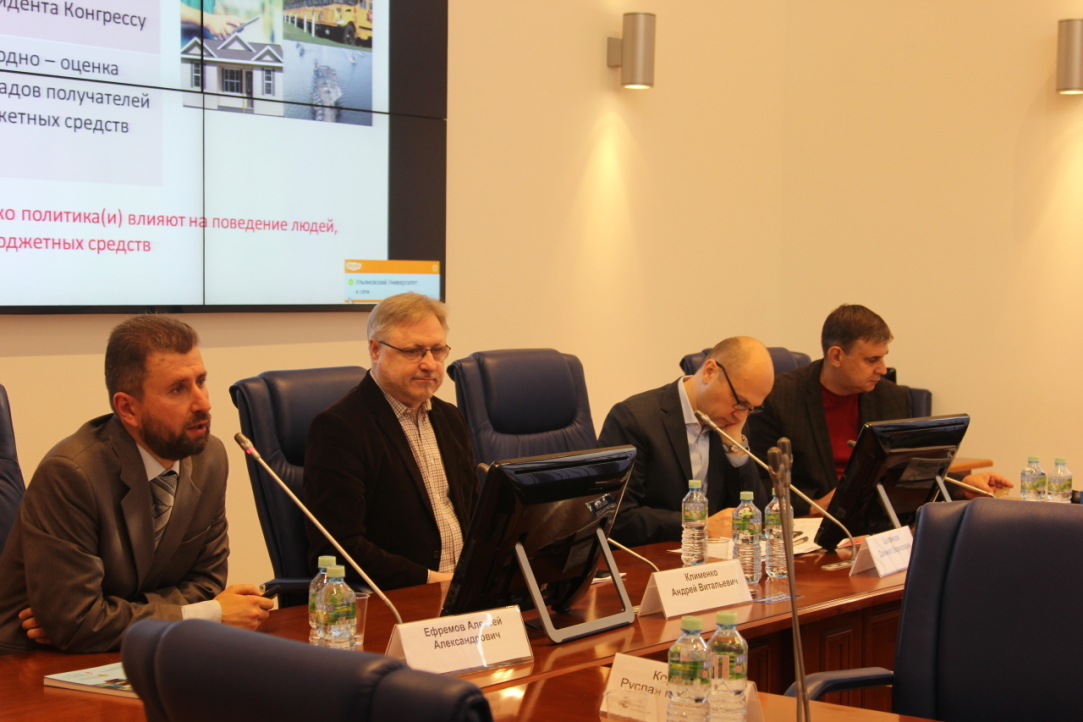 Director of the RIA Center Daniel Tsygankov spoke at the expert seminar "International experience of parliamentary RIA development at the national and supranational levels", which was held on 4 of October 2017 at the Higher School of Economics. 
5 October  2017